Memberships
IBA Flyer
As an IBA Flyer you will be part of the largest tunnel community in the world with access to range of exciting benefits:
The Community
An unrivalled on-line community membership connecting tunnel flyers all over the world
Up to date information on flight skills and how you can improve
A large library of Videos from tunnels around the world
All you need to know about competitions and the rules in our Competitions Section
Create your own competitions or practice for one with our easy-to-use Draw Generator
Flight Skills
The best Flyer Progression System available, used within all IBA affiliated tunnels around the world.
Watch videos of the entire Flight Progression System and learn advanced techniques through downloadable tutorials that support individual Flyers, Coaches and Instructors.
Find a full library of videos for all Formation and Dynamic dive pool moves.
Logbook & Dashboard
Monitor your personal flying evolution through the IBA Logbook and Skills Dashboard
Track your skills, flight time, tunnels visited, and more
The dashboard is a very powerful tool available to IBA members and will assist you in your progression as a tunnel flyer
Upon completion of your flight session, log your new skills in your personal logbook for your instructor to sign-off your accomplishments
The next time you sign in to your IBA account you'll see that you've earned achievements in the form of badges on your dashboard.
The more badges you earn, the more freedom you will have as a tunnel flyer. If you are unfamiliar with the rating dashboard, we have set up short tutorial page in order to help you get started!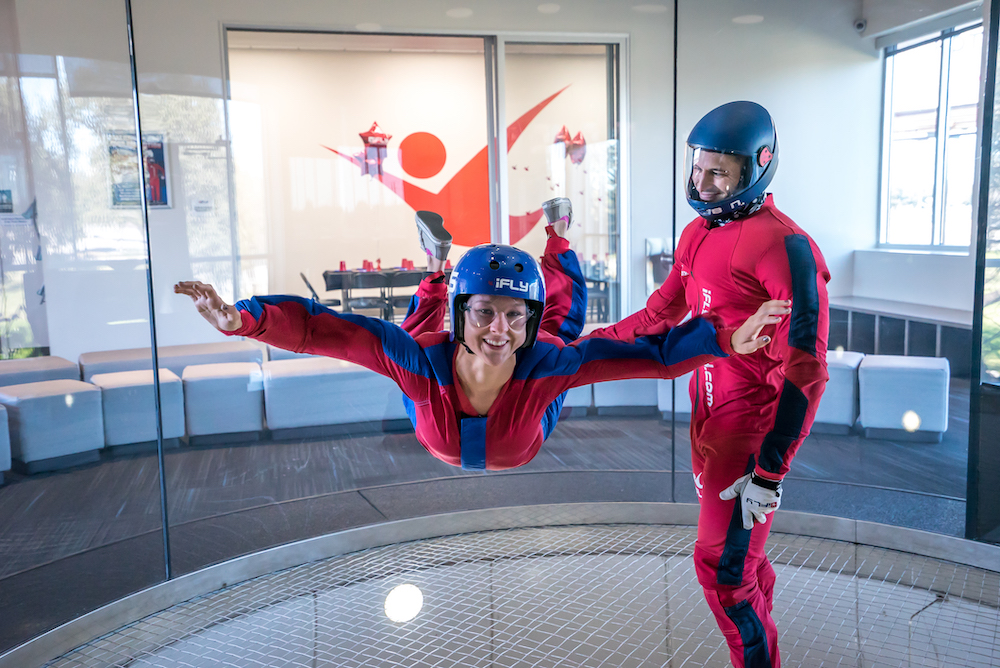 IBA Coach
Whether you are an experienced skydiving coach or an IBA Flyer ready to take the next step, an IBA Coach Rating provides you with unique access to additional benefits:
A recognized IBA Coach Rating in your chosen discipline.
Access to specific coaching online training material.
Ability to advertise your tunnel camps on the IBA website and social media.
As an IBA Coach you will play an extremely important role within the sport of Indoor Skydiving and if you have the appropriate level of expertise you can qualify as a Formation Skydiving, Static Progression or Dynamic Progression coach and receive a formal qualification from the IBA. The detail of each rating is contained within the IBA Coach Rating Description.
Start your journey as an IBA Coach by exploring the IBA Coach Pathway, and why not try out the Tunnel Coach Ready Online Assessment to check your current level of knowledge? You are also welcome to read the IBA Fundamentals of Coaching guide which is designed to support the wider training program.
We also have a Key Facts document you can look at which explains the recent changes to the IBA Coach Rating.
Documents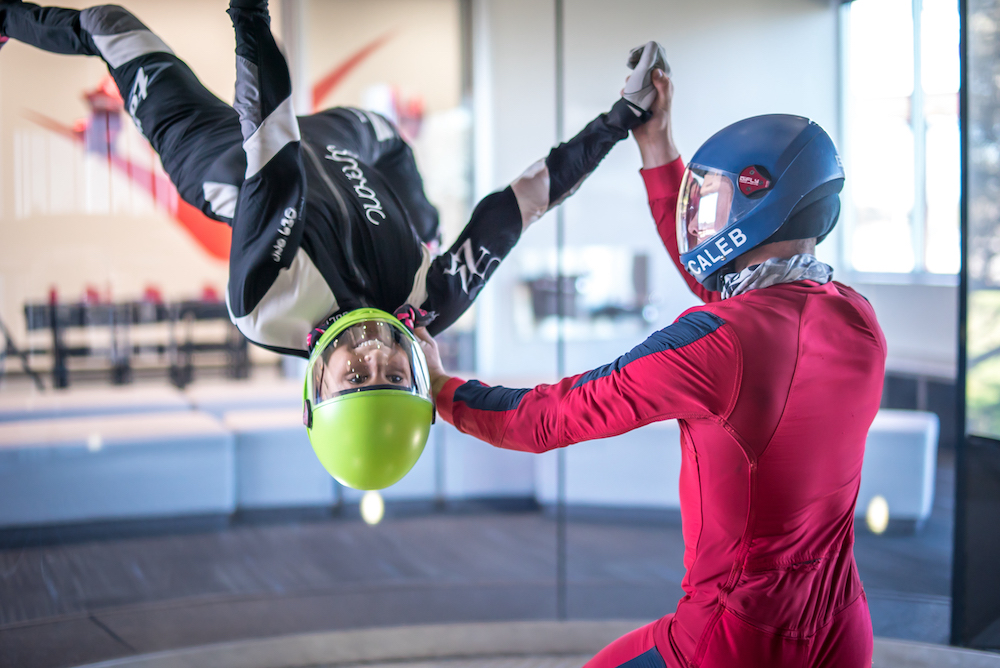 IBA Instructor
To qualify as an IBA Instructor you will need to attend an IBA approved Flight Instructor Training Program (FITP), delivered by an IBA Trainer Level 4. The FITP may be delivered in 2 ways: in most cases, it is part of a specific contract of employment delivered by the host tunnel; or directly upon request to the IBA.
An IBA Instructor is the entry level award offered by the IBA and is routinely the first point of contact with visiting flyers and customers and as such, has a high level of responsibility for leading by example and by consistently operating safely in accordance with their level of qualification. The IBA Instructor Pathway is progressive in nature and based upon individual skill and experience an Instructor will progress through Levels 1 to 4 and potentially beyond to become an IBA Trainer or Examiner. For more detail on the specific Roles download the rating descriptions below;
Documents